I am happy to present another story in Romanian, taken from the Romanian translation of my "Handbook of Therapeutic Storytelling"
Când am vizitat marele baptisteriu al Domului din Pisa, mi‑am zis în sinea mea: ce templu comercial au făcut din el!
Îmi repugna faptul că trebuia să plătesc intrarea într‑o biserică, pentru ca apoi să mă trezesc printre sute de turiști temători ca nu cumva să le scape ceva nefotografiat. Unii se uitau la ceas, pentru că o dată pe oră un cântăreț angajat făcea o demonstrație a minunatei acustici.
Oare biserica nu ar trebui să slujească rugăciunii? Ajuns sus, în galerie, m‑am gândit că nu ar fi deloc în neregulă dacă aș consacra acest templu al lui Mamona din nou celui căruia i‑a fost închinat — lui Dumnezeu. Mi‑a făcut curaj, apoi am fost pregătit:
am cântat tare și clar în spațiul deschis: Laudate omnes gentes, laudate Dominum. Acustica a fost într‑adevăr excelentă. În biserică s‑a făcut liniște. Oamenii căutau cu privirea de unde vine cântarea, dar ecoul a făcut dificilă identificarea originii cântării.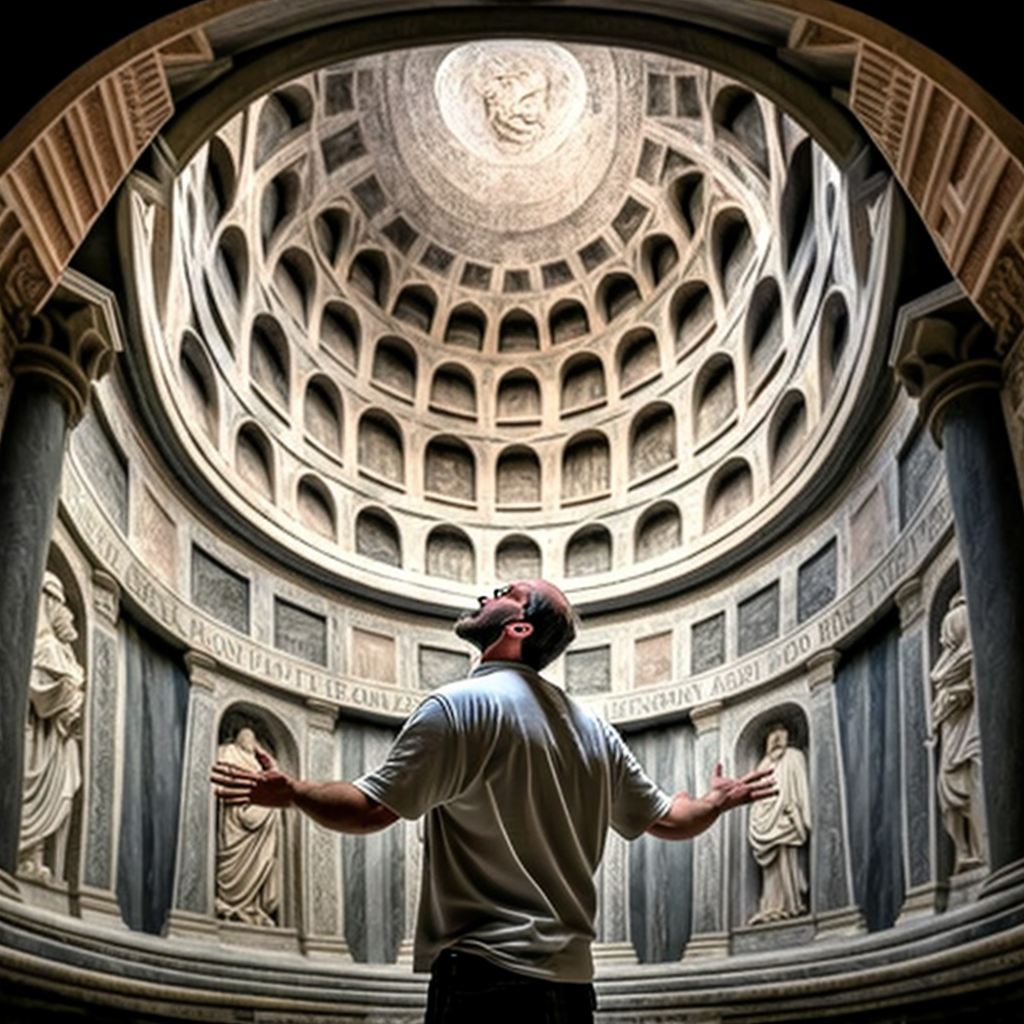 Același lucru s‑a întâmplat și cu personalul de pază care se învârtea în căutarea vinovatului. Când strofa s‑a încheiat, cineva m‑a descoperit. A așteptat să încep din nou pentru a mă prinde în flagrant — altfel aș fi putut nega cu ușurință nelegiuirea mea.
Am privit gânditor în sală.
"Mulțumesc", a spus o femeie de lângă mine. "A fost minunat."
Și mie îmi făcuse bine cântatul. Când ultimul ecou s‑a stins, am părăsit casa lui Dumnezeu.
I‑am oferit paznicului, care încă se uita fix la mine, cel mai prietenos și mai diabolic zâmbet de care eram în stare.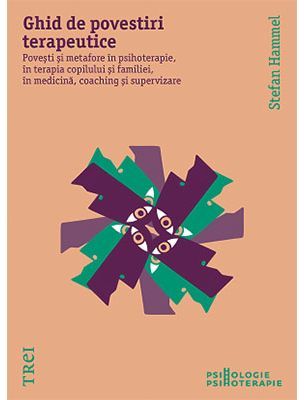 "Blasfematorul" ilustrează faptul că este o virtute să îți aperi propriile valori. Atunci când propriile valori intră în conflict cu interesele celorlalți, este adesea necesară găsirea unui echilibru între pledarea în mod public pentru propriile idealuri și apărarea lor într‑un mod mai discret. Povestea poate fi folosită și pentru a încuraja clienții să nu își ascundă sclipirea
și să se prezinte în fața celorlalți conștienți de ropria valoare.
Now available: Romanian translation of my book "Handbook of Therapeutic Storytelling"
TREI Cartea care te ajutá or Stefan Hammels shop.
Kind regards,
Stefan