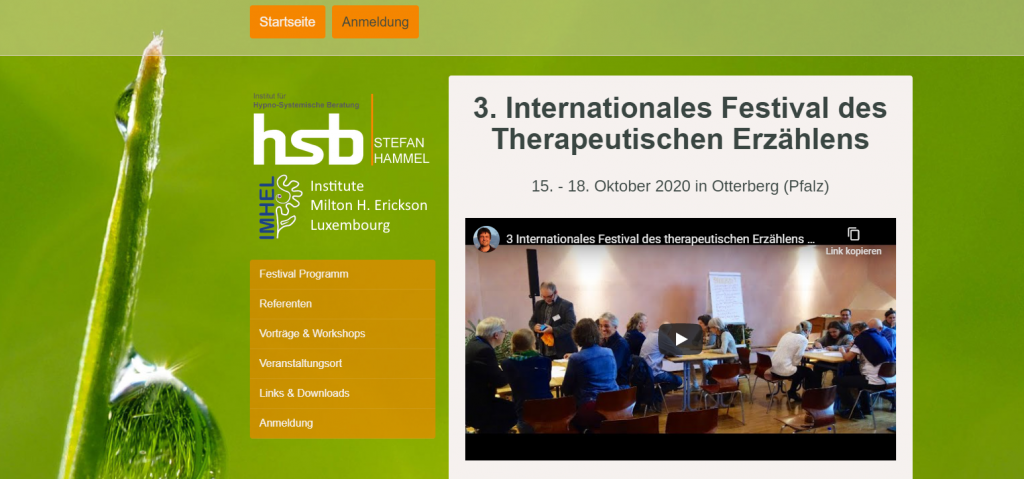 Stefan Hammel (Germany) and Marie-Jeanne Bremer (Luxembourg) are organizing the 3rd International Festival of Therapeutic Storytelling in Otterberg, Germany on Oct 15th – 18th, 2020.
The convention languages are in German and English. At the moment information in the www. is available in German [Link website].
However, if you consider to come, don't hesitate to contact us (e-mail-Adress ifte@hsb-westpfalz.de) and we can figure everything out so you can join us.